About Us
Discover the Feeling of Equine Healing
GodSpeed Equine is a Christ-centered character-building program that helps young Iowans grow and find hope through equine therapy. Equine therapy uses the connection between people and horses to enhance physical and emotional healing.
Our 6-week program is a positive, daring journey for young people to build character, grow, and overcome past emotional pain. As students progress through the program, they will learn horsemanship, life skills and receive an introduction to rodeo.
Mission
We provide hope, healing and opportunities for emotional growth to people of all ages using horses and the Love of Jesus.
VISION
Our vision is for youth to take ownership of truths in their lives by allowing horses to teach them how to be authentic, and present; how to seek open and honest communication with others; and how to take care of themselves by giving and receiving trust and respect.
WHY HORSES?
A horse's sensitivity to communicating without words provides transformational opportunities by offering honest, clear, and immediate feedback that lets you see what works, what doesn't work, whose needs are being met, and how to take responsibility. They can teach us how to stay in the moment, manage our emotions, and improve self-awareness. This encourages healthier patterns of relating to others and strategies for dealing with the hurt and pain many of us carry in our lives.
WE BELIEVE…
The Bible is the word of God and is our source of truth. Healing is made possible only by the grace of God. Behavior is only a symptom of what is going on in the heart. The horse is a gift from God to be used to impact lives.
THIS ISN'T OUR FIRST RODEO
Al Lorenzen
Founder
Al is currently President of The Business Brokers, Inc. providing guidance, oversight, and marketing support to a team of independent agents, and succession solutions to small business owners throughout Iowa. For 9 years Al served as CEO of Wildwood Hills Ranch, a ministry that serves 1000 at-risk youth per year using equine therapy, leadership development, and team building. He also served as Director of Men's Ministry at Lutheran Church of Hope in West Des Moines. Al considers it a privilege to support his wife through this endeavor as they seek to live out the call God has placed on their lives.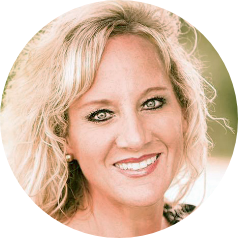 Kelly Lorenzen
Founder
Horses have played a central role in Kelly's life for many years. As a youth, she earned numerous awards, trophies, ribbons, and buckles for a variety of equestrian events and was Iowa's two-time state champion at the Iowa State Fairgrounds. Kelly has also competed in the Iowa Rodeo Association (IRA), Iowa Rodeo Cowboys Association (IRCA), and the United Rodeo Association (URA). Additionally, she traveled throughout the Midwest competing in the Women's Professional Rodeo Association (WPRA).
However, all of the saddles, buckles, money, interviews, traveling pale in comparison to watching God heal through a horse. Kelly thanks the Lord every day for the incredible gift that horses are.